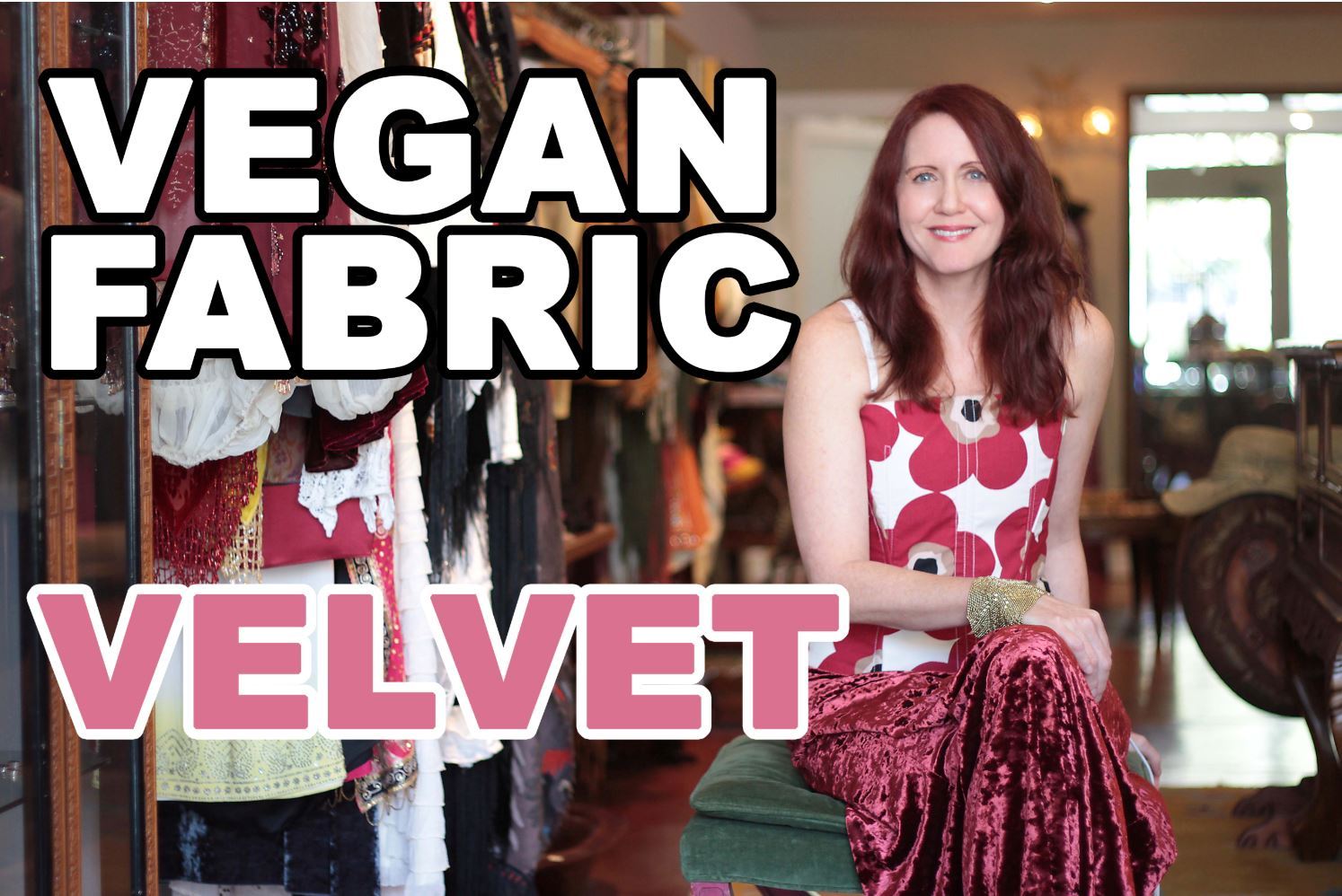 Is Velvet as Magestic as George Costanza Claims?
Our homes are our most inspired, happy places. As more of us adopt a vegan lifestyle, we find decisions about food and fashion becoming easier to solve but what about our homes? Is it possible to have a happy home that both reflects our design sense while respecting our vegan values? Yes, your home can mirror your vegan values without sacrificing good design and your personal style. Your home can be chic and a refuge for two, three and four-legged loved ones. In upcoming issues I'll share tips on how to have an animal-friendly and animal-free home by making better choices from your cleaning supplies to your furniture.
As we head into fall, home décor trends shift into deeper colors, heavier fabrics and richer textures. One of my favorite accent changes for fall and winter is to add velvet touches to my home. Pastel pillows become replaced with burnt oranges and golds and adding velvet brings a richness that perfectly compliments the holiday season.
Is velvet vegan? Velvet, historically is not vegan. Velvet first refers to the weave of a fiber, not the content of the material. Traditionally velvet fabric was woven out of silk fibers. The material was expensive and reserved for only the very wealthy, given the velvet weave the connotation of being a luxury fabric. Velvet woven out of silk fibers is still popular but the material ranges in the hundreds of dollars a yard thus making garments made from silk velvet quite costly. More recently velvet has been woven out of cottons, semi-synthetic fibers or synthetic fibers like polyester or nylon. The advantages to velvets made from non-silk fibers are many. The fabrics are more durable and more affordable to start. For home, synthetic fibers are the primary material of choice because they are more durable than silk. So yes, velvet is vegan. Although please read all manufacture labels just to be certain that there is no silk blended in, all material is required to state the fabric content.
I personally love velvet year round and one of my accent chairs is upholstered in a gorgeous synthetic blend of turquoise velvet. I love juxtaposing texture in a room and velvet has one of the most unique due to the high sheen of the material. I've rounded up some of my other favorite velvet accents on the web. Happy Shopping!
West Elm has some stunning velvet accents for fall including this gorgeous mid century sofa! Try very minimal modern furniture with rich velvet curtains to bring a level of luxury to your room.
I love velvet accent pillows as changing up pillows is the easiest way to make a room fresh again just make certain your getting the synthetic fill pillow as we're not down with down.
Velvet isn't just for living rooms. Want to make your bedroom extra special? Pottery Barn has stunning velvet quilts to bring your room into fall.
One of my favorite ways to accommodate extra guests in tight spaces is by keeping stools and poofs around. Try one in velvet for extra holiday flair!
And how do you clean velvet? The fastest way to pick up pet fur is the Forever Furless.
And keeping a steam cleaning unit around is a perfect way to make sure the fabric stays fresh!